Charles R. Grosvenor Jr.'s Animation Page
---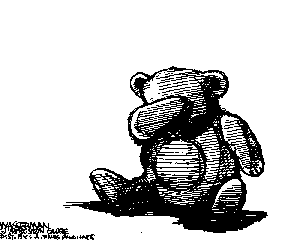 The Best Editoral Cartoon On The Oklahoma Bombing
Not animated, but still very moving.
---
Interviews And Articles Related To Animation
---
Stuff That Resides Here
Stuff That Doesn't Resides Here
---
Links to Animation Related Home Pages
The links here represent, the better of the links I've seen SO FAR. I have skipped items based on my own tastes (such as the Smurfs) and I'm gearing this more towards cartoons that adults will enjoy as much as kids (ie. The Simpsons). I will only list one link for each cartoon, preference is towards an OFFICIAL site (ie. Fox has a Springfield.Com site for it's upcoming contest), if no official site is available, then I use the page that is easiest to look at and has a fair amount of links to related pages. If you want a non-partial listing, check out the Yahoo page at the end of the listing for a good amount of pages. I will accept requests for additional pages from people, just be aware that I won't add a page I feel is not better than one that is already listed.